What Is Drylining?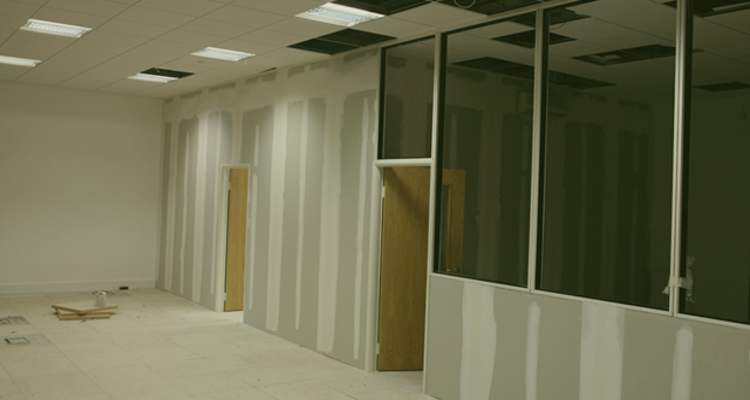 Most of you reading this page will have seen or at least heard of drylining. Those of you that are familiar with drylining will have seen it carried out with varying degrees of success.
Drylining is primarily a method of finishing walls & ceilings with a board product as opposed to the more traditional block / brick & plaster. The finishing of boards is carried out by either a tape & joint method or a thin skim coat to the whole board surface.
Certain constructions methods, in particular timber frame buildings require drylining as an absolute necessity. Where acoustic attenuation and high levels of insulation are required drylining fits the bill.
We, at Powell Insulation claim to be among the very best in the business, our wealth of experience and overwhelming desire to be the best, are second to none.
We are available to discuss your requirements from the very outset of your project, whether it be a timber frame development, a fire rated partition wall or a job specific drywall requirement, benefit from our knowledge and contact us today.
Our dry lining services include:
Standard Partitions;
Shaft Wall & Fire fighting Shaft Wall;
Metal Furring Linings;
Wall Liner Linings;
Independent I stud wall linings;
Drywall Framed Encasements;
Direct Bonding (dot & dab).